THE ART OF ITALIAN CRAFTMANSHIP
---
Established in 1854, Cantiere Baglietto Spa specialises in the construction of new planing aluminium yachts between 35-50m in length, and steel and aluminium displacement superyachts above 40m. Baglietto's shipbuilding activities further include professional refit and repair services, as well as the construction of military vessels under the Baglietto Navy brand.
In 2012, the shipyard entered a new era when it was acquired by the Gavio Group, a leading industrial conglomerate active in a wide range of synergetic sectors, ranging from toll motorways concessions and civil engineering to logistics, transportation and information technology. The Group also owns the CCN and Bertram yacht brands.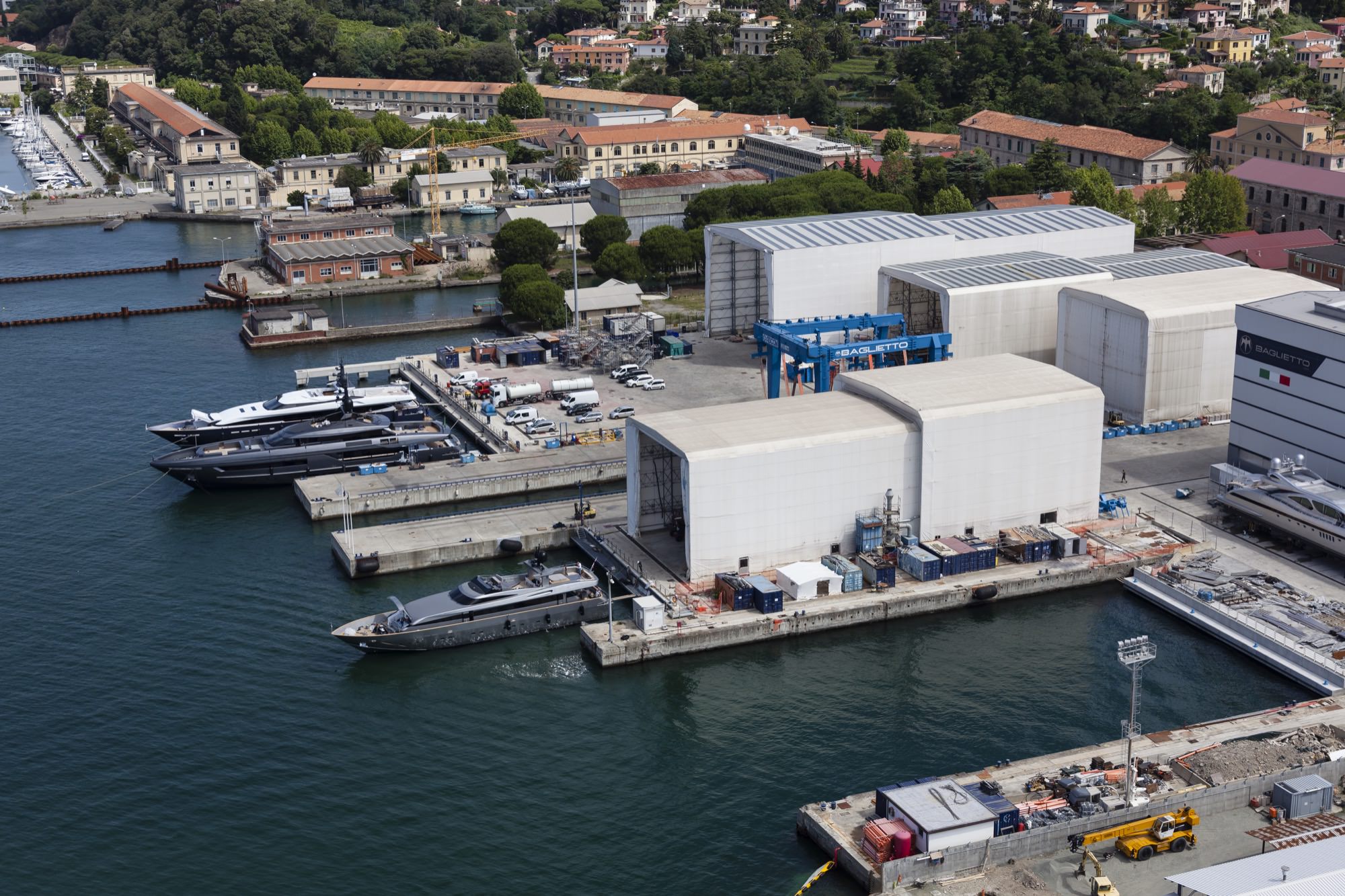 NEW BUILDS
---
Covering an area of more 35,000 sqm overlooking the Gulf of La Spezia, a strategic region for superyacht traf c in the Tyrrhenian Sea, the Baglietto shipyard has recently undergone extensive modernisation in an ongoing multi-million euro reconstruction programme involving both its production and administrative facilities. Equipped with a 700-ton travel lift, deep-water dockage, two new construction halls for yachts up to 65m and a new covered basin that can house yachts of 120m, the shipyard is able to build 3-4 new vessels each year. In addition to the existing quays, at the end of 2017 another large dock area was completed that could also be covered at a later stage, providing space for 12 vessels at any one time.
BAGLIETTO NAVY
---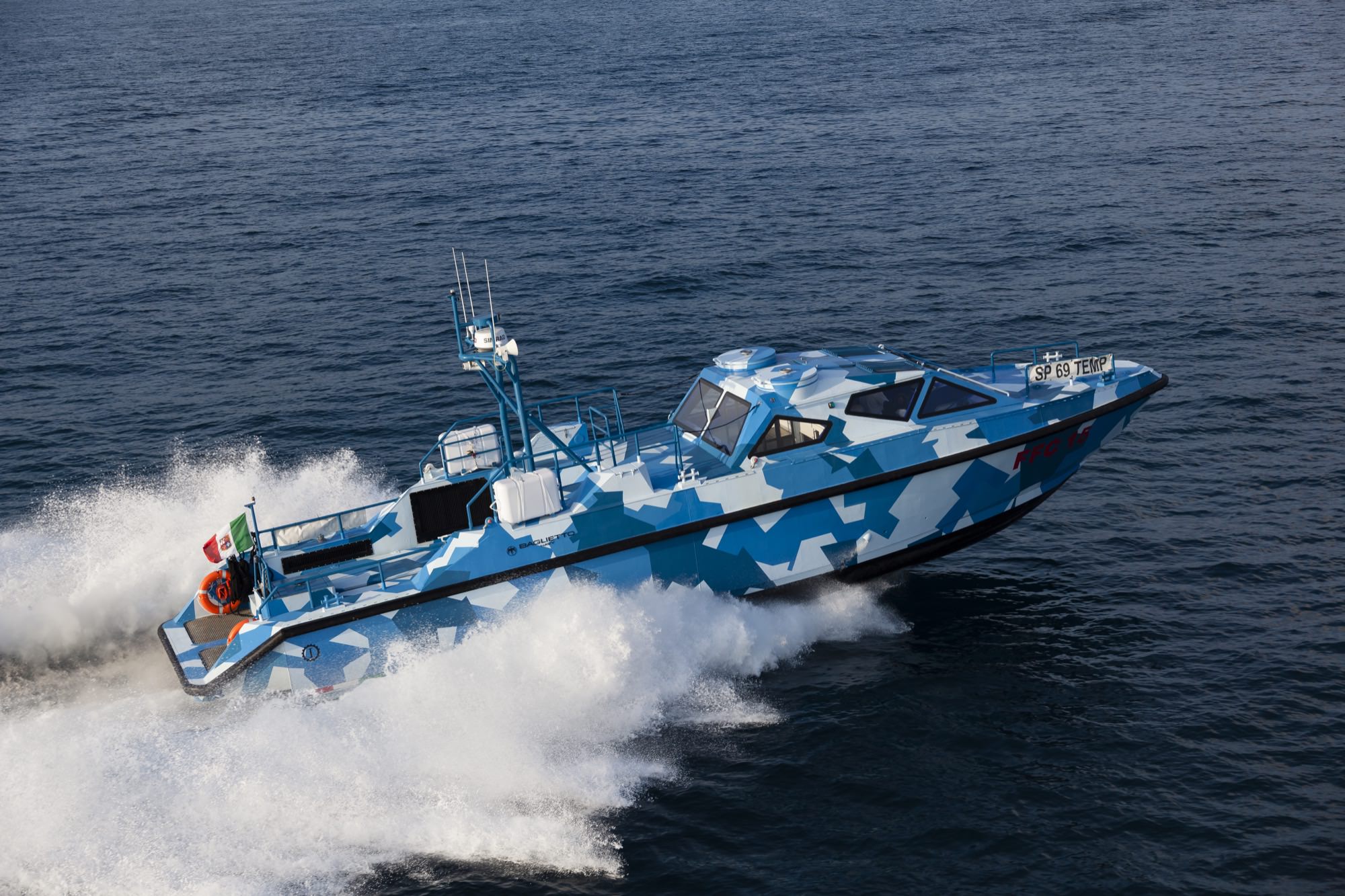 2016 saw the diversification into a new production sector with the creation of the BAGLIETTO NAVY brand. The initiative breathes new life into Baglietto's long- standing and successful tradition in the naval sector by offering the military a range of fast patrol vessels. Besides operating as an attack boat, the aluminium FFC 15 powered by twin water jets will mainly be used for humanitarian and coastal protection purposes, as well as sea rescue operations and ambulance services.
REFIT & REPAIR
---
In line with its commitment to offering outstanding customer service, Baglietto offers a complete range of top quality refit and warranty services that meet the highest quality standards. Thanks to its specialist refit staff and state-of-the-art facilities, the shipyard can handle any intervention from cosmetic upgrades to complex rebuild and engineering works. The refit department can also rely on its extensive database for the rapid sourcing of materials and spare parts.
Hauling, launching and docking of vessels up to 120m
Carpentry, metal and breglass work
Steel and alloy repairs
Mechanical repairs of all types of engines and transmissions
Installation and maintenance of hydraulic, electrical and electronic systems
Anti-corrosion and anti-osmosis treatment
Professional painting
Restyling and upgrading of interiors