BEST OF THE BEST
---
AWARD-WINNING BAGLIETTO
In addition to making numerous finalist lists, the flying seagull brand was the proud recipient of no fewer than four prestigious awards last year. At the World Yachts Trophies 2017 in Cannes, the award for Best Layout was won by Andiamo, the 48m steel and aluminium displacement yacht launched in June (CCN's 41m Elsea also won an award as Revelation of the Year).
Then during the Fort Lauderdale Boat Show in November, Baglietto received the Robb Report's Best of the Best 2017 award for the 46m FAST Lucky Me designed by Francesco Paszkowski. Widely regarded as the world's leading luxury lifestyle magazine, this was a privilege indeed. In recognition of the yacht's sleek profile and low-rise superstructure designed to improve aerodynamic performance, the award was conferred by Jody Dunowitz, Category Director at the Robb Report, and gratefully received by Baglietto CEO Michele Gavino and Sales Director Alessandro Diomedi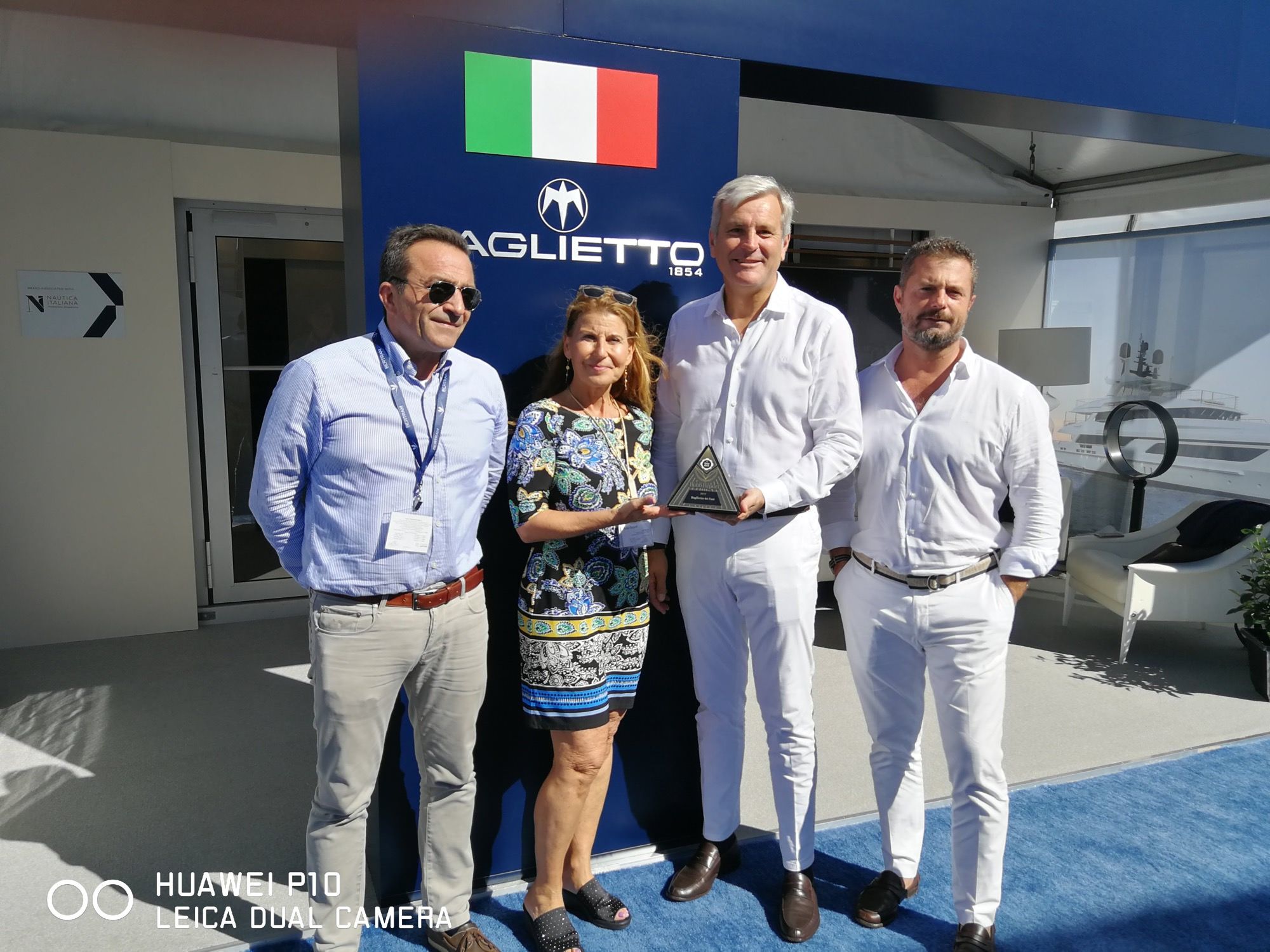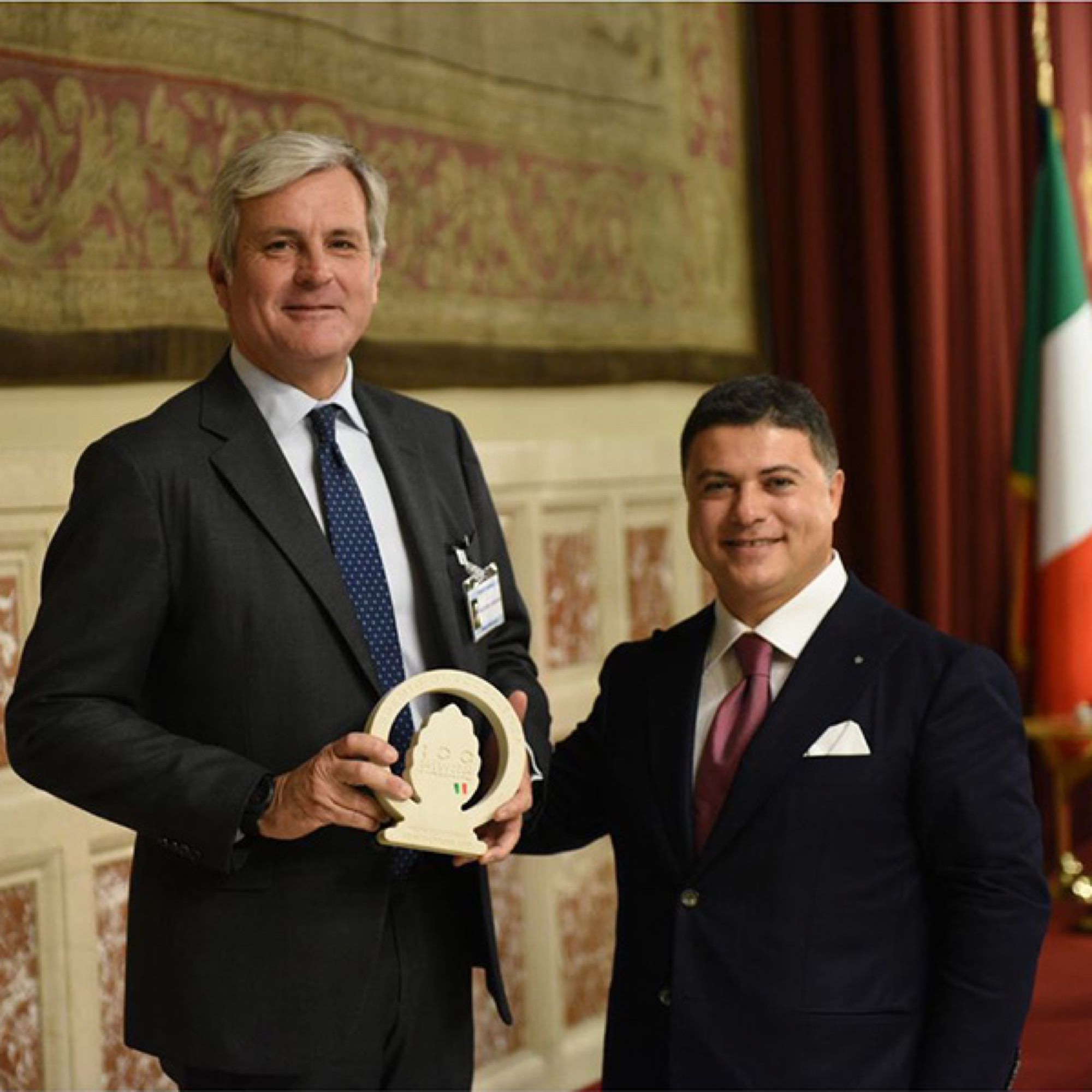 MADE IN ITALY
---
EXCELLENCE REWARDED
Baglietto was the recipient of a Premio 100 Eccellenze Italiane 2017 (100 Italian Excellence Award 2107). Created by the publishing house Riccardo Dell'Anna Editore with the backing of the Italian government, the awards aim to reward outstanding companies like Baglietto that define Made in Italy excellence recognised around the world that is based on cultural heritage, know-how and high quality.
Then in early December, Baglietto received the Best Italian Client Award 2017. Awarded by Lloyd's Register Italia, the prize recognises the invaluable contribution of leading companies to the country's nautical sector and, in the case of Baglietto, for its ability to provide clients with reliable products and cutting-edge solutions built to the highest quality standards.
"Every finish line represents a new start for us, every award a new beginning," says Baglietto CEO, Michele Gavino. "We have worked hard on our range to provide the very best that Made in Italy products can offer, and these awards are an important stimulus to look forward to the future with optimism and enthusiasm."
COMMERCIAL SUCCESS
---
THREE SALES IN 8 MONTHS
Following on from the sale of 46m Fast Lucky Me, in July Baglietto sold a new 54m displacement yacht in aluminium (hull no. 10231) to an American owner. Three months later in October, a new contract was signed with a European client for a 55m steel and aluminium yacht (hull no. 10225), with the help of Edmiston's Cornelius Gerling acting as owner's representative.

The confidential 54m project is based on a brand new technical platform expressly tailored to meet the owner's requests in term of comfort and style. Built to the highest class of Lloyd's Register, the vessel will have a 10.40m beam and a transatlantic range of 4,500nm at a cruising speed of 12 knots.

The 55m (pictured) designed by Francesco Paszkowski is based on the T-Line platform and embodies Baglietto's distinctive aesthetic features. The layout, however, has been extensively customised and features six cabins. Further details are confidential at this point, but the design includes a huge beach club and a sundeck of 160 sqm. Baglietto's ability to build on speculation means faster delivery times and the yacht is due for delivery in 2019.

"2017 proved a really successful year with three orders in just eight months," says CEO Michele Gavino. "During that time we also delivered 48m Andiamo and the first MV19 Ridoc, and presented a restyling of the 43m Fast and the new 70m Sestante project, which will complete our rejuvenated range."