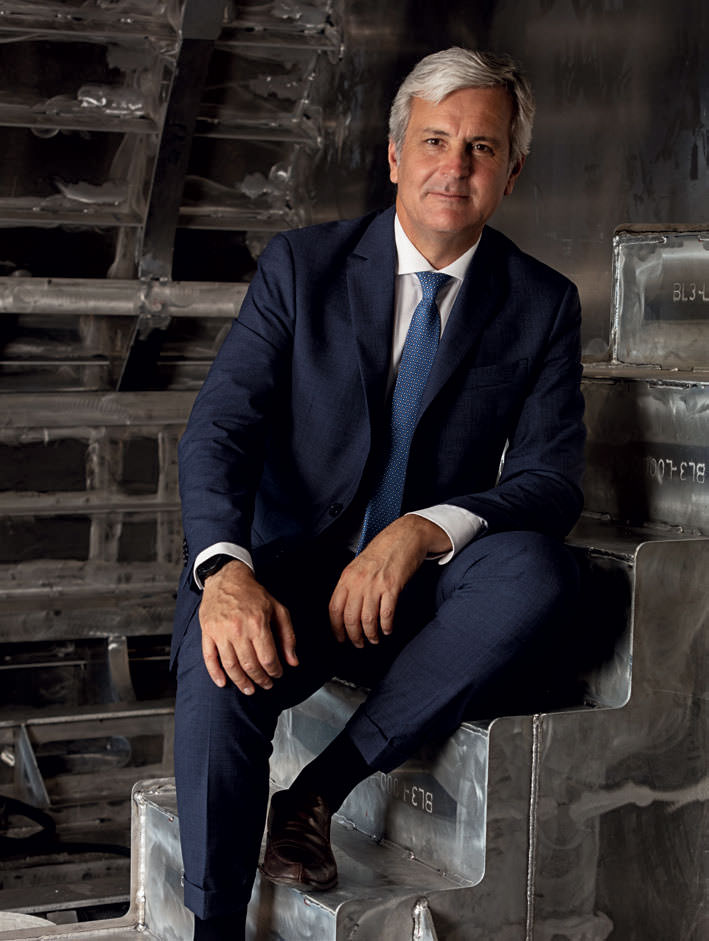 Above: Michele Gavino,
Baglietto CEO.
WELCOME
---
It's been a hectic few months for Baglietto prior to the summer holidays.
The big event, of course, was the launch of our new 55-metre motoryacht Severin°s on 6 July in the presence of her happy owner, his family and friends.
I am very proud to see how the shipyard has grown in recent years and excited by what the future holds.
When a new yacht hits the water it always represents an important step in a shipyard's life, but the launch of Severin°s was extra special for us as our biggest yacht built since the Gavio family took over the company in 2012.
This is cause for celebration in itself, but it is also a motivation to grow further in the future.
The yacht itself was built in complete collaboration with her owner and every single detail of the design was pencilled by Francesco Paszkowski and Margherita Casprini.
Not forgetting all the Baglietto staff, as well as the many suppliers and subcontractors in the region, on whom we rely and depend.
It took three years to build Severin°s.
With our passion and commitment, who knows what we can achieve in the next three years?
Michele Gavino