SEVERIN°S
SIMPLY STUNNING
---
The latest addition to Baglietto's T-Line series, 55-metre Severin°s, was launched in the warm light of a golden sunset at the shipyard in the Gulf of Poets and the celebrations continued well into the night.
Sold to her European buyer in 2017 with Edmistonrepresenting the client, Severin°s soft and sleek lines, accentuated by her white and black livery, are typical of Francesco Paszkowski's very Italian styling for Baglietto, while the low bulwarks and side air vents add an automotive air to the overall design. The Italian designer also designed the warm and cosy interior, in collaboration with architect Margherita Casprini, based on an interior layout that is set up for both private and charter use.
"Today marks another milestone in the path taken in 2012 when the Gavio family took over the company," said Michel Gavino. "Severin°s is the biggest yacht built launched since then. This is not only an important goal we have reached; it also raises our motivation to grow further and better in the future."
After the blessing and launch ceremonies, the guests enjoyed an exclusive dinner hosted by Il Galateo of Florence accompanied by the finest wines produced by Marchesi Antinori.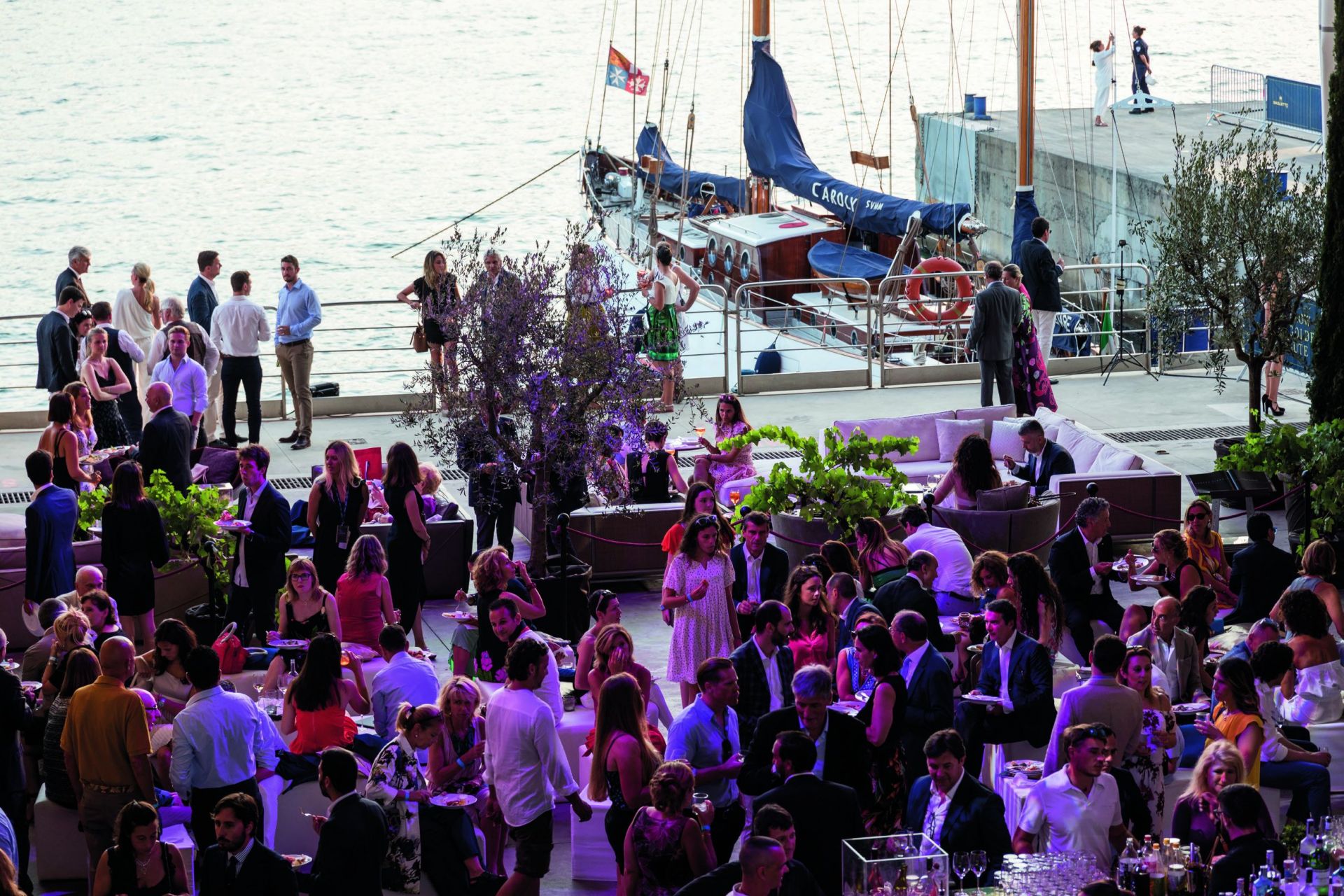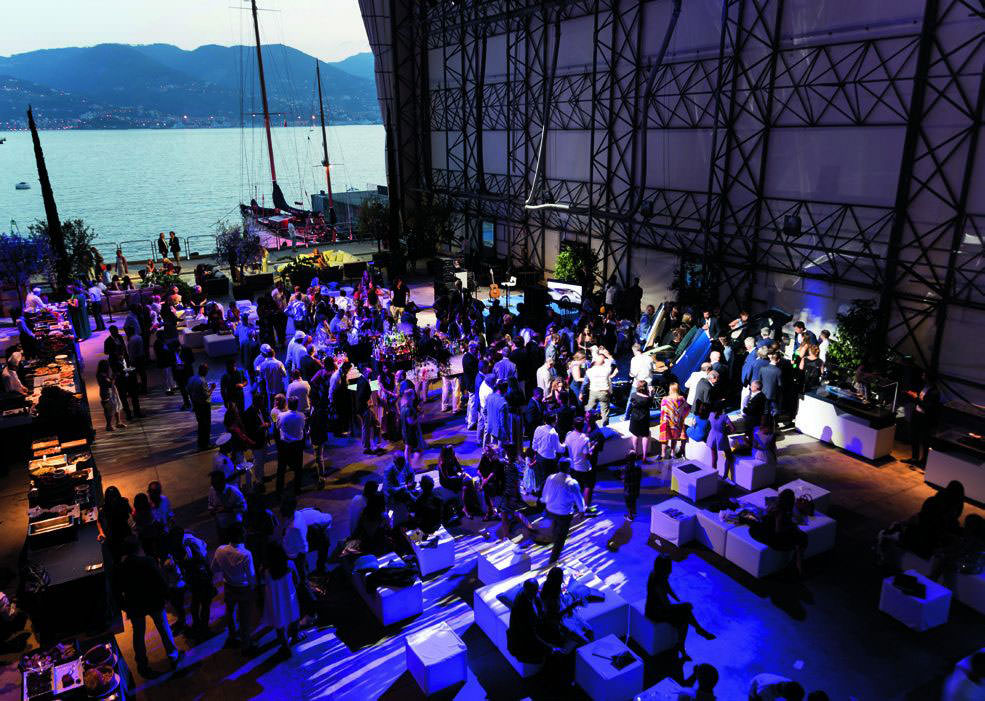 ---
Party scenes from the summer launch of Severin°s, including the new McLaren GT model presented by event partner McLaren Milan.
Other renowned Italian brands were partners of the event, including Visionnaire, a luxury furniture company that created a lounge area for the owner with outstanding pieces from their living room collectionwith contributions from designers Mauro Lipparini, Fabio Bonfà and Alessandro La Spada. The Bastian area, inparticular, featured the new King's Cross tables thatmade their international debut during the 2019 Salonedel Mobile in Milan.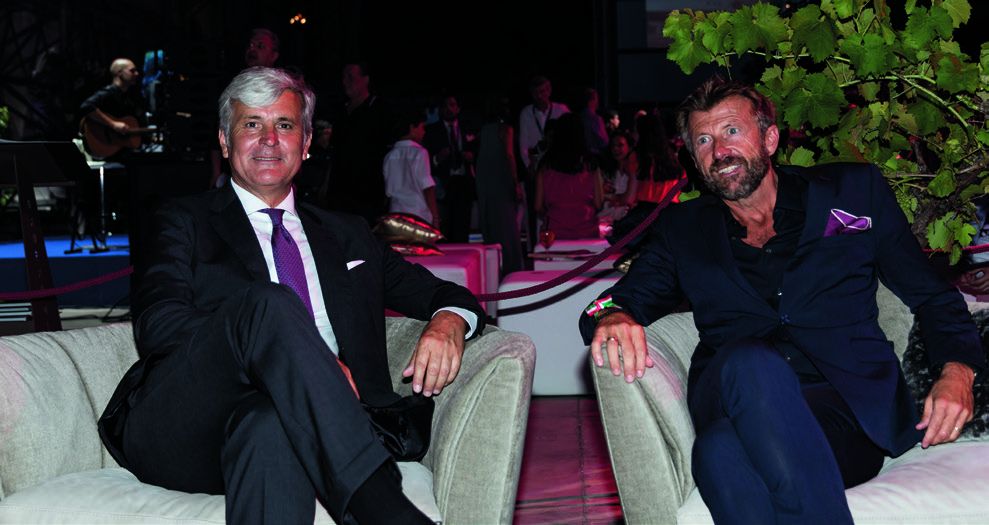 ---
CEO Michele Gavino with Andrea Gentilini, CEO of Visionnaire, another key Baglietto partner.
McLaren Milan, the exclusive Italian luxury car distributor, chose the launch of M/Y Severin°s topresent their latest model: the new McLaren GT,a classic Grand Tourer with high-performance, continent-crossing capability but in a lighter, faster and more engaging package.
Gruppo Giardini, an Italian firm specialized in
the design and creation of exclusive high-end gardens around the world, designed a one-of-its- kind green scenery.
---
Stay tuned for more information about Severin°s in the next issue of Baglietto LOGBOOK following herofficial photo shoot.